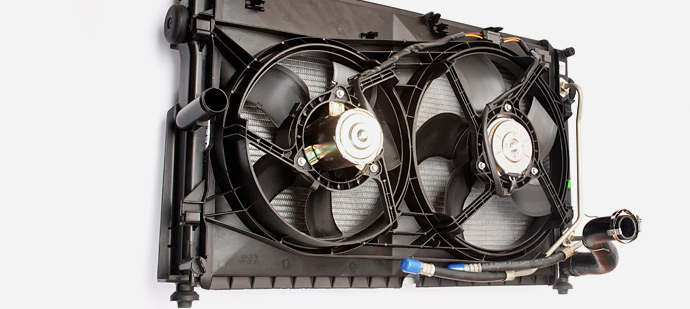 Engine Cooling Systems
Air international develops, engineers, and delivers complete vehicle systems; various subsystems; individual components; or a mixture of all three.
Air International helps engines keep their cool, regardless of operating conditions.
We work closely with OEM powertrain engineers to design and deliver cooling systems that meet their most exacting requirements. Our rigorous procedure of benchmarking allows us to optimize performance, durability and quality. Our global testing facilities assure our customers that our solutions will seamlessly integrate with all their powertrain components.
All our products are designed to function in extreme environmental conditions and are rigidly tested to maintain high reliability throughout the life of the vehicle. Advanced designs use micro-ported refrigerant flow channels and a unique design geometry to maximize the efficiency of the condenser.
Product categories:
Condenser/radiator/fan modules (CRFM), also called powertrain cooling modules (PTCM)
Transmission oil coolers (TOC) and charge air coolers (CAC)
Surge tanks and coolant reservoirs