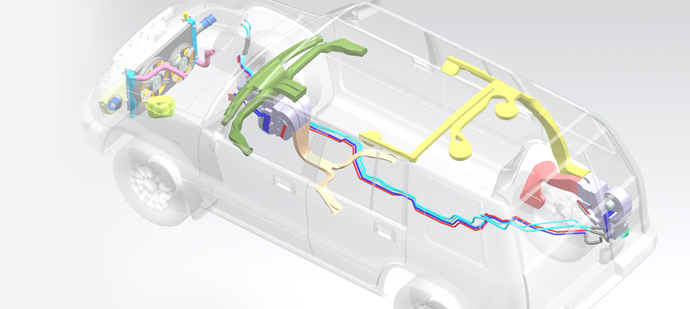 Vehicle Applications
Air International develops, designs, tests and delivers thermal management components and systems for all popular vehicle categories. OEM customers rely on our expertise in integrating all components into an efficient and reliable system.
View these examples of how Air International collaborates with its customers and strategic supplier partners to meet the thermal management requirements of a broad range of vehicle classes.
Passenger Car
For more than forty years Air International has designed and supplied climate control systems for passenger vehicles of every style, from luxury vehicles to entry-level A segment models, and everything in between.

Air International's climate systems provide the optimal balance of thermal capacity, packaging efficiency, advanced features and value that combine to deliver outstanding customer comfort.

SUV / MPV
SUV and MPV vehicles provide additional challenges for occupant comfort. With a larger cabin size and additional passengers, these vehicles require increased thermal capacity and air flow volume and distribution. In some applications, providing both front and rear modules delivers the best solution.

Air International has extensive experience in developing specific SUV and MPV vehicle applications in the U.S.A., China and Australia.

Electric Vehicle / Plug-in Hybrid EV / Hybrid
All thermal management within an EV is powered by the primary battery. That requires complex solutions to provide efficient and reliable climate control to vehicle occupants, the battery itself, and other vehicle systems.