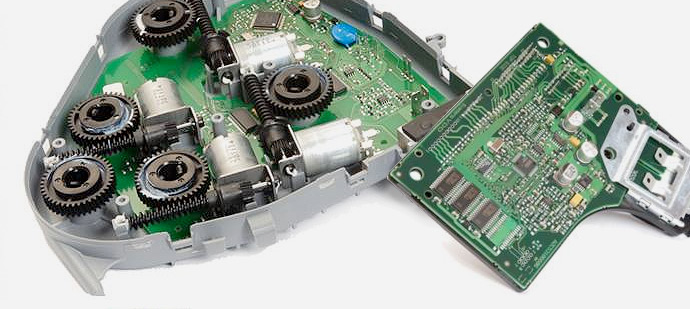 Thermal Control Systems
Thermal control systems have to be designed for customers useability "in front of the dashboard" as well as efficient function behind the dashboard and under the hood.
Air International designs, tests and produces both manual and automatic thermal control systems for conventional powertrains and plug-in electric vehicles.

Our experienced engineering team and advanced tools allow us to tune our systems to optimal customer comfort. We deliver controllers using both standard CAN and other customer-specific communication networks. We specialize in offering advanced hybrid controllers that integrate electronic controls with actuators and fan speed controllers.